PU Belt Conveyor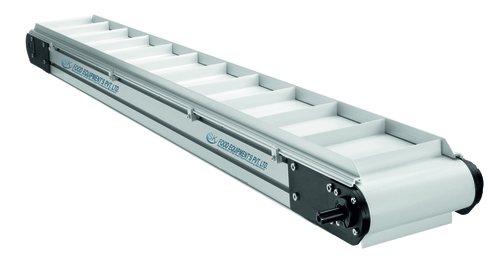 PU Belt Conveyor
Product Description
PU Belt Conveyor is a type of conveying system used several industries for the purpose of material handling. Bulk material is transported on this conveyor in a straight line. Polyurethane (PU) is the belting material of this conveying system. The PU belt on the conveyor is flexible, easy to use, wear resistant, abrasion resistant, impermeable, durable against cuts & tears, and its damages can be repaired. This material handling equipment can be easily installed and used in agriculture, automotive, food, manufacturing, bottling and many other industries.
Belt Conveyor
Contact parts are food grade.
Standard parts ensure long life.
Conveyor motor : 1.0 HP
Conveyor Length : 6 Feet
Conveyor Width : 18
Height : 28
Clit distance : 12x clit
Electric supply : 415 V 50 Hz 4 wire
PVC Belt
With level adjusting pad